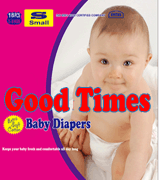 BEAUTIFUL JAPAN:
Sights and Sounds of Japan
AFRICAN HEADS
of State and Governments
ECONOMIC COMMUNITIES & AFRICA REGIONAL BODIES:
JAPAN AFRICA NETWORK'S TOP 10 DESTINATIONS:
Serengeti National Park (the great migration), Tanzania
Kruger National Park, South Africa
Pyramids, Giza Egypt
Rift Valley Lakes, Kenya.
Kalahari Desert, Botswana
Karnak Temple, Egypt
Table Mountain, S. A.
Atlas Mountain, Algeria
Djoudj National Park, Senegal
Goree Island, Senegal
CONTACT US: E-Mail!
Solar Business
Solar Chargers:

"Never leave home without this solar mobile chargers".
In a world where we have all become wired with one or more digital devices, ranging from PDAs, cell phones, MP3, MP4, iPod etc; whether in the city or hiking in the mountains, this is what we all need. It takes away the fear of running out of batteries....
See more details at: Solar Chargers
Business Links
West African Stock Exchange, Adbijan, Cote d'Ivoire
Bourse Régionale des Valeurs Mobilières, Afrique de l'Ouest.
http://www.brvm.org/en/index.htm

JEITA - Japan Electronics and Information Technology Industries Association
The official website of the Japan Electronics and Information Technology Industries Association (JEITA) is to promote the healthy manufacturing, international trade and consumption of electronics products and components...
http://www.jeita.or.jp/

Japan Yellow pages
Japanese business listings in the Japan Yellow Pages web directory
http://www.yellowpage-jp.com/

Japan Used Motor Vehicle Exporters Association - JUMVEA
Official website of the Japan Used Motor Vehicle Exporters Association
If you are planning to buy Japanese used cars, this is the association website and all the members' websites are also listed.
http://www.jumvea.or.jp/

Japan customs Organization
Japan customs Organization official web site. Get all information on tariffs, clearing procedures, import and and export prohibition etc.
http://www.customs.go.jp/

Web-Japan Business links
Japan business links from the Japan government supported web site, web-japan
http://web-japan.org/links/business/index.html

Japan Ministry of Trade and Industry - METI
Official site of Japan Ministry of Trade and Industry - METI
The ministry responsible for promotion and regulation of all Japanese economic, trade and business activities.Check the government policies and the direction of the Japanese economy.
http://www.meti.go.jp/english

Japan External Trade Organization - JETRO
The official site of JETRO - a Japanese government related organization that promotes trade and investment. If you're thinking of Japan as an import source or export market, or if you'd like to bring your business to Japan, this is the place to start.
http//www.jetro.go.jp/

SOUTH AFRICAN CHAMBER OF BUSINESS
"The Voice of Business" in South Africa SACOB effectively protects and promotes the interests of business in South Africa. It addresses the economic, social and political issues affecting the business community...
http://www.sacob.co.za/
Use Our Search Engine to search this site and other Online Resources.