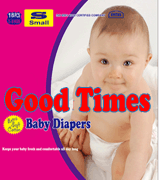 BEAUTIFUL JAPAN:
Sights and Sounds of Japan
AFRICAN HEADS
of State and Governments
ECONOMIC COMMUNITIES & AFRICA REGIONAL BODIES:
JAPAN AFRICA NETWORK'S TOP 10 DESTINATIONS:
Serengeti National Park (the great migration), Tanzania
Kruger National Park, South Africa
Pyramids, Giza Egypt
Rift Valley Lakes, Kenya
Kalahari Desert, Botswana
Karnak Temple, Egypt
Table Mountain, S. A.
Atlas Mountain, Algeria
Djoudj National Park, Senegal
Goree Island, Senegal
CONTACT US:
E-Mail!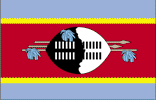 Flag of Swaziland
Country Focus for September 2016: Swaziland




The Swazis of southern Africa were guaranteed autonomy by the colonial British government in the late 19th century and granted full independence on the 6th of September 1968. Today, the kingdom of Swaziland remains is one of the world's last remaining monarchies. King Mswati has been on the throne since 1986 after succeeding his father, late King Sobhuza II, who reigned for almost 61 years. The king is the head of government and he appoints a prime minister from among elected members of a non-party house of assembly Most of the slightly over one million citizens live in the countryside and follow traditional ways of life.

Economy: Most of the people of Swaziland depend on subsistent agriculture which employs about 70% of the population. Sugar, coal and quarry stone remain major foreign exchange earners since wood pulp producer closed in 2010. The government of the Kingdom of Swaziland also depend heavily on customs duties from the Southern African Customs Union (SACU), and worker's remittances from South Africa, the country's largest trading partner which receives almost 90% of Swazi exports and supplies 60% of its imports.

Tourism: Major tourist attractions in Swaziland include bird watching, safaris and national game parks. Over 500 species of bird has been identified in this small country making it a paradise for bird watchers. The Hlane Royal national Park is known to host Africa's largest concentration of whitebacked vultures. Hlane is also a very popular wildlife and game reserve and home to a huge collection of white rhinos, lions and antelopes. Tourist can view 350 bird species at the Mlawula Nature Reserve and another 400 bird species at Mbuluzi Game Reserve. The the most popular wildlife reserves are the Mkhaya Game Reserve, Hlane Royal National Park, Malolotia Nature Reserve and the Mlilwane Wildlife Sanctuary
Other major tourist activities in Swaziland include hiking, white water rafting, horse riding, mountain climbing and gambling.

Country Name:

Kingdom of Swaziland

Location:

Southern Africa having borders with Republic of South Africa to the North, South and West, and a very short border with Mozambique to the East. Swaziland is a mostly landlocked kingdom.

Size:

17,363sq.km. (6,704 sq. mi)

Population:

1,386,914(July 2012 est.), 1,018,449 (2007 census)

GDP(ppp):

$5,400 (2011 est.), $5,300 (2010 est.)

Main Export:

Sugarcane, coal, quarry stones and wood pulp(closed in January 2010)

Independence:

6 Sept; 1968(from Britain)

King:

King MSWATI III from 25 April 1986
More about Swaziland, One of the last monarchies: The Kingdom of Swaziland

Past Months
Click! View Larger Map of Africa
With 54 countries and a total population of over 1 billion people, Africa provides lots of investment opportunities at some of the cheapest costs in the world in agriculture and mining, petroleum oil and gas exploration, manufacturing, sales and services.
Surrounded by the Atlantic Ocean from the Northwest(Morocco) to South Africa; the mediterranean Sea in the North and the Indian Ocean from the East(Somalia) through South Africa, the beaches are paradise to tourists. The Sahara desert, and the Nile River are the World's biggest and longest deserts and rivers respectively. Kilimanjaro mountain in Tanzania at 19 314ft(5 895m) is the continent's highest. Archaeologists already traced our common ancestors, about 1.8 million years to Africa.

Search for information on any Country of Africa or Japan. Enter Country Name!
January: Celebrating Independence
University Scholarships
Africa Festa 2007:
See Photos
NGOs/NPOs:
Africa Japan Forum -www.ajf.gr.jp/
Asia and Africa Assoc. -www.aaag.org/
Save the Children, Japan -www.savechildren.or.jp/
Africa Reconciliation -www.arc-japan.org/


See:

List of NGOs/NPOs
Blog/Forum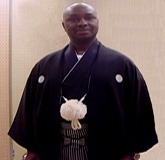 Bariton Okori:
Publisher
Support:
Japan Africa Network